Carp Cove Press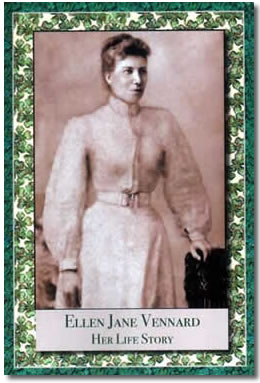 Genealogy of Hugenot, Henry Vennard and family, as traced by

M. Barbara Buckland in a biography of Henry's decendant Ellen Jane Vennard Elliott Shetler from Carlingford, Ireland. Genealogy dates to 1700s. 260+ digitally restored documents and photos, heartwarming stories of Ellen's life in Ireland, Scotland, India and America, which have been passed down over 3 generations, are all recorded in this work.
About the author:
M. Barbara Buckland fulfills the role of family historian and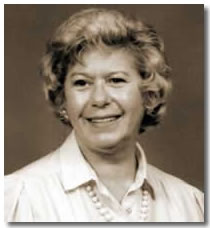 storyteller. She and her six siblings were born and raised in Syracuse, New York, in a multi-generational home that included her parents and paternal grandparents, and spanned the difficult times of the Depression. Her maternal grandparents, along with aunts and uncles, lived nearby and family members supported each other socially, emotionally and economically. Her grandparents, most of whom were immigrants to the United States, were an invaluable wealth of family history. Their stories were passed on by word of mouth at family gatherings, back in a time when familial conversation and activities prevailed, long before the days of television, computers and multimedia entertainment. Married for 56 years, Barbara and her husband Bob raised four children in Central New York and are the proud grandparents of eight. In her first published book, Barbara has woven a tapestry of her family's legacy in words to share so that her grandchildren and all who follow, will come to know and understand whence they came. Barbara and Bob reside in West Monroe, New York.
---
Barb Buckland has crafted a wonderfully warm and inspiring saga of her family's journey through challenging circumstances. Her sensitive portrait of her grandparents and the members of the extended family are a real inspiration of faith, fortitude and determination.

We can all learn of the importance of persistence and devotion from Ellen and William and their dogged determination to make a good life for their family in the promised land of America.

The essential elements of living a meaningful and positive life are found in this intriguing story. It is a good and helpful example for young people as well as mature adults, to read and enjoy about life's great lessons.

Rev. Dr. Russell C. Hall, Senior Pastor
Liverpool First United Methodist Church
Liverpool, New York