2010 Seminar Locations - ARCHIVED - CLOSED
Hotel Accommodations
We have some recommendations for you from folks who live in the area of the seminar you are interested in OR a link to a travel website.
GREEN COVE SPRINGS — SUBURB OF JACKSONVILLE, FL
MyTravelGuide.com for Green Cove Spgs...
NEWTOWN, PA — BUCK'S COUNTY
Some of the surrounding towns that you may look for lodging in are Doylestown, Buckingham, Yardley, Washington Crossing and New Hope. There are many cottages and B&B's in these towns with varying rates. Langhorne is a little futher out and more built up, but offer a larger choice. Booking through Expedia, Orbitz or Travelocity.com seems to offer added discounts. Here are three that we found. No matter where you stay, I don't think there is any place more beautiful than Buck's County, PA in May.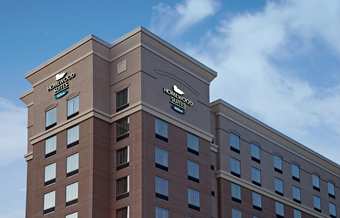 Homewood Suites by Hilton in Newtown, PA has rooms for $119/night for a King suite. They are about 15 - 20 minutes to Fire Creek Farm.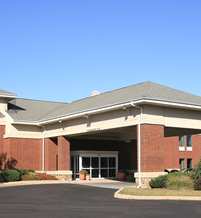 The Hampton Inn Newtown is in Yardley, PA has room for about $140/night. They are about 20 minutes from Fire Creek Farm.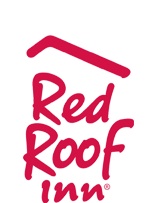 The most economical lodging that we have found, The Red Roof Inn of Langhorne, PA. They have rooms for $85/night. They are 30 minutes away from Fire Creek Farm.
CAPE COD — PLYMPTON, MA | PLYMOUTH AND CAPE COD AREAS — POSTPONED UNTIL MAY 2011 — POSTPONED UNTIL MAY 2011
Recommended: For a waterfront motel right next to several miles of Plymouth Beach — The Pilgrim Sands Motel. With Indian Summer Rates, this is a place you can get either beachfront or plantation view rooms at about $124 - $149/night.
Recommended: The only B&B overlooking historic Plymouth Harbor — By the Sea B&B. Plymouth Rock and the Mayflower are both only steps away. Rooms rates range from $165 - $190.
Not only is Plympton next door to Plymouth, it is also only about 35 minutes from the Cape Cod Canal whose bridge will deposit you directly onto the Cape itself.
Recommended: On the water in Falmouth, MA, — Green Harbor Waterfront Lodging. They offer rooms and cottages, and are pet friendly (although no pets may come to the seminar, except by photo, for health reasons). Thier Fall rates range from $82 - $169.
Recommended: Only about 35 minutes (32 miles) from Plymton and in Cape Cod's oldest town, The Earl of Sandwich Motel offers peace, quiet and incredible beauty. You will be surrounded by 3 acres of lush grounds, flower beds and a tranquil duck pond. WiFi is available in guest rooms and their rates range from $85 - $89 on weekends in Autumn.
You may want to remember that Autumn on the Cape means one thing: Cranberries. After the seminar, you may want to see the beauty this time of year offers the Cranberry Bogs.