Consulting Services
And Fees
We believe there is nothing worse than needing help for a loved one and not being able to afford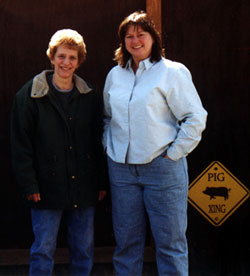 it!
We know... We've been there!
At Animal Wellness, we purposely keep our fees low and reasonable, so that we never become a part of that problem. And making an appointment is easy to do. It can be done via email or a phone call.
Booking Consultations - BOOK NOW!!!
Animal Communication: The telepathic bridge between you and your animal friends, forging a deeper bond than you may ever have imagined there could be.
Booked in 20-minute increments, you will receive a LOT of information from your animal friends. This is a good starting point for those new to animal communication, especially if it's a first for your companion animal.
Scheduling an appointment is fast and easy. Upfront, we request your name, address, and phone number, along with your animal's name, species, age, and coloring. This is all Colleen needs to make a link with your friend. Photographs are not necessary but always enjoyed. You may speak with as many animals as you wish during your consultation, and it need not be limited to animals currently living. Sometimes, a link with those who have already crossed over is possible.
Appointments are scheduled between 11 a.m. and 7 p.m. Eastern Time, Mondays, Tuesdays & Thursdays, 10-2 on Fridays – September thru May. All time zones are accommodated. It is helpful to offer some days and times that work best with your schedule. I book appointments in 20-minute sessions. Each Session Fee for up to 20 minutes is $45 U.S.
You may get an MP3 recording of your session for a small price. We can send you the audio file to download and burn to CD yourself for $3, or we can record and mail a CD to you for $5. You must be sure to ask for this service in advance as we do not automatically record sessions. It's a great way to enjoy your communication over and over again.

Two Emergency slots are held open each day for those in need.
The cost is $60 per session. A morning weekend Emergency slot is available both days and is $75. We hope you never need one.
Once your session is scheduled, you call in on the appointment line at the appointed time. Colleen will be ready for you and your animal friends.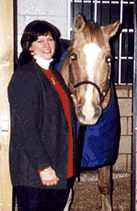 Local area Stable Calls are available for weekends. Those interested can contact Colleen for scheduling. A minimum of five appointment sessions is required and Travel Time required as its own session. Most often, a Stable Call is split between several people, and communication is not limited to horses only.
Make your Animal Communication appointment with Colleen today!
Email Colleen
Or call: Daytime Office Hours for Colleen
315.652.4964
The Feed Bag for Animal Wellness Nutritional Counseling: Nutrition is the building blocks of all life. Without it there is little hope for a true health, vitality, and longevity.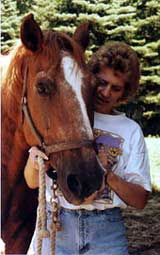 Joyce will help you with the most important thing you'll ever do for your beloved animals — make sure the food you're feeding them is both healthy and nutritious!
A 20-30 minute consult will allow you to go over your dog, cat, horse, or pig's current diet, and learn what changes you should make to allow them the best opportunity for a long, healthy life.
Hidden dangers in commercial pet food will be examined on an individual basis, and dietary supplements will be discussed for each animal, as Joyce shares with you her knowledge gained from over three decades of animal nutritional studies.
It doesn't have to cost you a fortune to feed your pet a high quality diet... in fact, most often, it costs the same or less than the popular, well-known brands.
Make your Nutritional Counseling appointment with Joyce, today!
Email Joyce
Or Call: Evening Office Hours for Joyce
315.699.2479
Homeopathy: Acute or Chronic Care Counseling with Joyce or Colleen
Homeopathic case taking often requires more time than just a phone appointment — especially in Chronic Care. Research time is figured into those cases, and most often, we can tell you this before you make your appointment.
Animal Communication | Consulting Services and Fees | Telepathy