Homeopathy
For Animal Wellness
A 200-year-old holistic therapy, Homeopathy dates back to Hippocrates and has its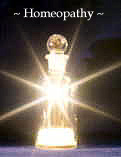 roots in Herbal Medicine which is 2000 years old. It is completely safe, nontoxic, and highly effective in the treatment of any ailment or trauma. Homeopathy offers you and the animals you love the added safety of No Side Effects!
With the ability to speed the recovery of surgical procedures or fractures, homeopathic remedies are also unsurpassed in treating chronic disease symptoms. Therefore, at Animal Wellness, it is our leading therapeutic choice for dis-ease symptoms.
With one of our specialized Animal Remedy Kits, and the instructions contained within, you can utilize this viable, low cost, adjunct therapy
for your family and animal friends.