Breaking News!!
Read all the lastest news!
Communicating with Animals at a Distance is a new training CD aimed at giving you an overview of
Animal Communication, a hypnotic trance session that will boost your communicating abilities, and a simple, beginning exercise you can do daily to begin communicating with the animal world around you. Read more...
Price: $24.95 — ISBN 0-9703752-3-9

Harry Swinedell's Hypnosis Insomnia Cure — or achieve the most restful sleep possible... by Wayne Nicholson, CHt.
"Harry has had a lifetime of sleeping 18 hours a day. Can there be a better sleep expert?"
This hypnotic trance session will have you led through an average day by the river along side Harry Swinedell, culminating with a sold nights sleep. On the way you will learn something about your self image and the limiting thoughts, beliefs and emotions that stand in the way of a restful sleep. Read more...
Price: $24.95 — ISBN 0-9703752-8-X

"We are so pleased to offer the BioMat — an incredible therapeutic tool that I wish I had when our very old and very arthritic pot-belly pig, Penny PigMeadows, was here to benefit from the far infra-red rays, negative ions effects from the conductive properties of the amethyst and tourmaline crystals embedded within. I tried an older version out last November and sank into the warming effects of it and experienced afterwards a deep relaxation and complete relief from low-back pain and stiff neck, symptoms from flying for 10 hours the day before. I would have seriously looked into carrying this phenomenal product sooner but was mistakenly told they were no longer made. AND the mini-mat is a perfect size for using with animals. I can't wait for ours to arrive, and to begin offering it as an add-on option for my Reiki/Reconnective Healing/Quantum Touch clients." Colleen Nicholson
The BioMat's far infrared rays penetrate deeply into the body and address imbalances at the cellular level. FDA approved, it can be used to treat a wide range of health issues and can be considered a medical expense for Flex Spending Accounts:
Pain, stiffness, swelling and inflammation
Arthritis and musculo-skeletal ailments
Sprains, neuralgia, bursitis, muscle spasms
Joint stiffness and soreness
Age-related stiffness and pain
Circulation issues
Cardiovascular issues
Toxin and oxidant buildup
Immune disorders
Tension, anxiety, insomnia
Hormonal imbalances
Lymphatic and endocrine problems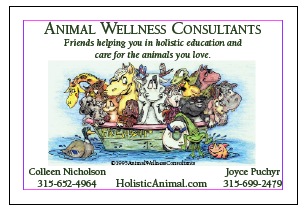 Click our newest Business Card to see front and back!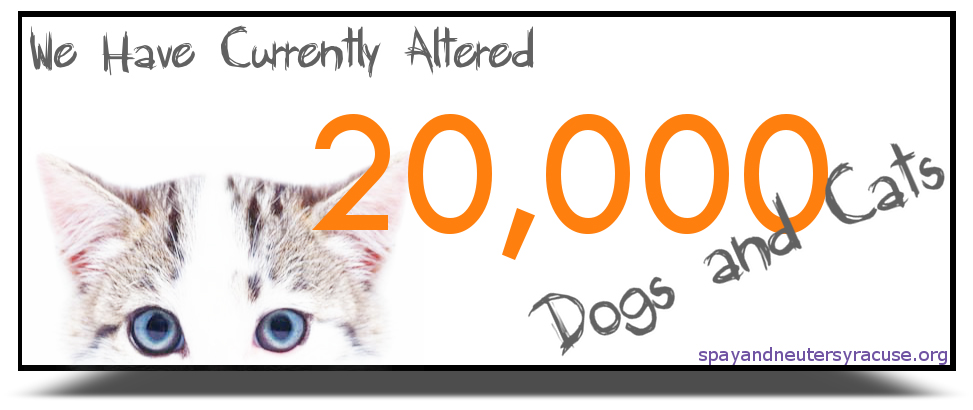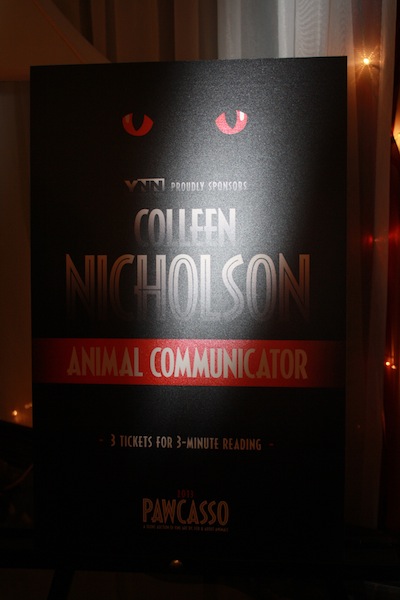 Colleen's 2015 session schedule is as follows:
Mondays & Tuesdays from 11-7pm ET; Wednesday & Thursdays from 11-5pm ET.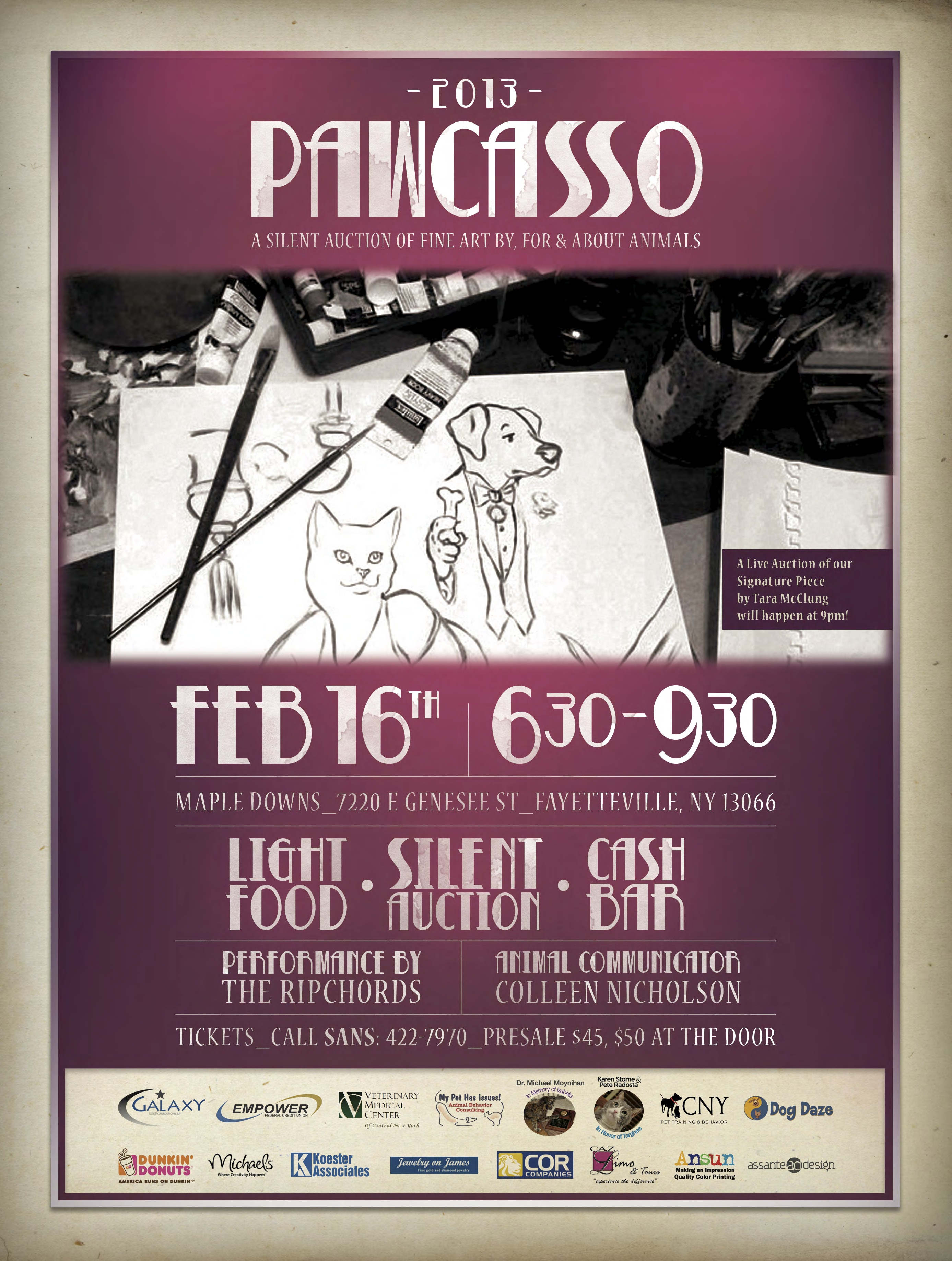 The fabulous Syacuse fine-art event Pawcasso...with all proceeds from the event benefiting SANS: Spay & Neuter Syracuse.
Take chances on beautiful companion-animal themed baskets filled with fantastic items.
Silently bid on scores of fine art, jewelry, ceramics and more, crafted by local (and distant) artisans, both human and creature.
Communicate with the animals you love with Colleen! Leave your beloved at home and simply bring their name or a picture and a few questions. It's a great way to try out Animal Communication while donating to the low-cost spay/neuter SANS program.
It's a night filled with fun, food, incredible goods and great people, so come to Pawcasso this year and leave with more than a smile on your face.
Can a dog's spirit linger? Author Rick Markham investigates in his article on page 74 of this national best-selling magazine Cesar's Way, featuring Cesar Milan, "The Dog Whisperer,"which airs regularly on the National Geographic Channel. Colleen Nicholson discussed with Rick her thoughts on the subject in an interview this past fall and her comments are here in this Holiday Edition. You can pick up a copy of the beautifully crafted magazine in bookstores nationwide, or order a subscription here. Either way, we are including this specific article for you here...

Back in December 3rd, 2010, shipping commenced for the first Soft-Cover Edition of Crossing the Rainbow Bridge: Animal Journeys to Heaven. It is now selling in the UK, the Euro-Zone and last summer it was released down-under, too.
"When Crossing was being written, I was followed around by a herd of unseen animals, many of whom are featured within it's pages, putting people in front of me to virtually trip over, who could help me produce this very special book in the way that would honour every animal who has ever been loved by a human." Colleen says... Read more