Animal Quote

"It takes a Joey to keep a place in order."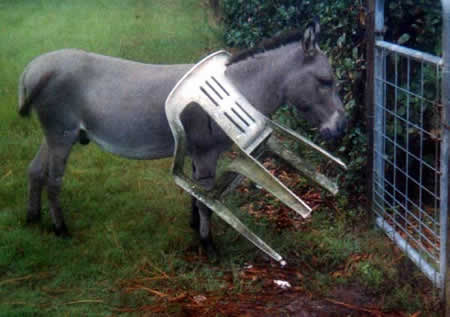 Joey is three years old and resides in Middleburg, FL with his herdmates Cal & Lily. Along with his human mom, Robyn, they share the farm with dad, a wild barn cat, and four house dogs, three of which are dachshunds.
I was fortunate to meet Joey and the others last June when in Jacksonville teaching. He gave my husband Wayne a kiss which left everyone else jealous for not having had the same.
Always busy, Joey keeps life interesting. He is one little donkey with one very big persona.
See me and my friends: Photo Album
My Photo Album

| | | | | |
| --- | --- | --- | --- | --- |
| cal&joey | colleencal | colleenjoeycal | Grace | Joey |
| joey_1 | joey_wayne | joeywayne | Lily | shelby |